About Ted Vernon
---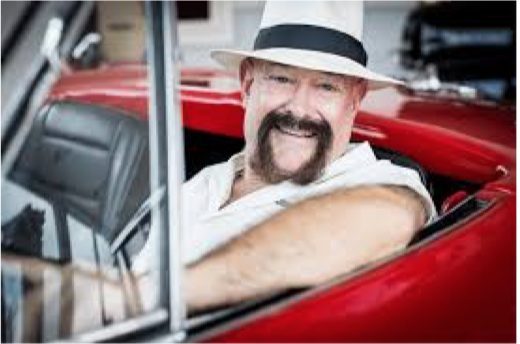 Vernon's 40 year knowledge of the car business was documented in a new book called "Collecting Cars For Fun and Profit."
Ted Vernon has established worldwide recognition as an actor, writer and executive producer, since he played the title role in his own screenplay of Hammerhead Jones, which was released worldwide and still frequents HBO. Ted was the executive producer of the major motion picture of John Carpenter's "Village of the Damned" with Universal Films starring Christopher Reeve, Kirstie Alley and Linda Kozlowski. Ted Vernon's credits as star, actor and executive producer are in the all time cult famous film "Scarecrows" as Lead Role of Corbin, Mercenary. As an actor, Vernon filmed "South Beach" with Peter Fonda, Gary Busey, Fred Williamson; "Silent Hunter" with Fred Williamson and Miles Okeefe; "The Unholy" with Ben Cross and Trevor Howard; "The Victims" he played Arnold Cutter, Real Estate Mogul and Tough Guy; "Deadly Rivals" with Andrew Stevens and Margot Hemmingway; Played Kojak for "Kojak" Series Commercials on Channel 4 WTVJ; starred in commercial for Arequipena Beer.Vernon also appeared in the popular teen series "S Club Seven," as the hilarious bodyguard wearing a dress. (Ted still insists he had the best legs in the group!) Vernon was also executive producer of a horror film shot in South Florida called "Angel of Death."
Theatrical Performances include: Twice starring as The King in "The King and I"; Twice in "Annie" as Oliver Warbucks; "Best Little Whorehouse in Texas" as C.J. Scruggs;.Vernon's additional ventures include two films by Accord Productions; "Special Angelz" and "Death Print," both directed by Aiden Dillard, starring Ted Vernon. And of course, we can't forget the worldwide hit "SOUTH BEACH CLASSICS." Seasons 2,3 and 4 are available on Amazon Prime.
In addition, Vernon has done numerous music videos including "My Blue Angel" with Aaron Tippin; Miami High Boy Music video with Don Johnson and Andrew Hugger and has had his own Rock and Roll Music Band for many years and was lead singer of Ted Vernon and the Bulldogs, The Chromatics and The Autotones. Miami also followed Vernon back in his days of wrestling and boxing. As a boxer, he had a record of 21:1.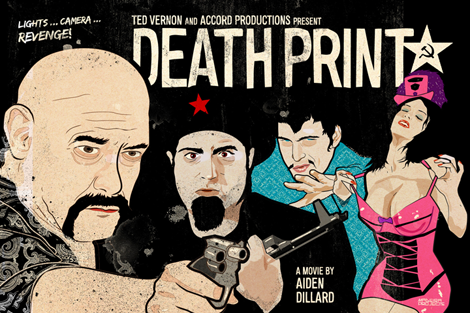 Filmography